Flowers are one of the best way to express your love for your significant other, as they are a beautiful gesture of romance. Flowers are traditionally considered to be one of the best ways to express your love, as they have always been seen as a symbol of love for centuries now.
As a result, the flower industry is a booming one which combines design with the horticultural sector. In doing so, the bouquet that is developed is a work of art and is sold as art too.
There are many different websites in which you can order flowers online, namely those who develop their own bouquets for sale. Buying a bouquet is a great way to show your expression of care and love for your significant other, and as such, here are the best sites to order flowers online.
Top Rated Online Flower Shops in Australia:
1. Flower Shop
Website: flowershop.net.au
Flower Shop presents some of the best deals for flower bouquets on the Internet. They provide a number of different and uniquely designed flower bouquets which are perfect for multiple different types of situations. These are separated into different categories on their site, making it easy to choose the perfect bouquet for certain situations.
These include funeral, new baby, birthday, anniversary, get well and so on. Flower Shop is one of the best options on this list and should definitely be considered.
2. Spearwood Florist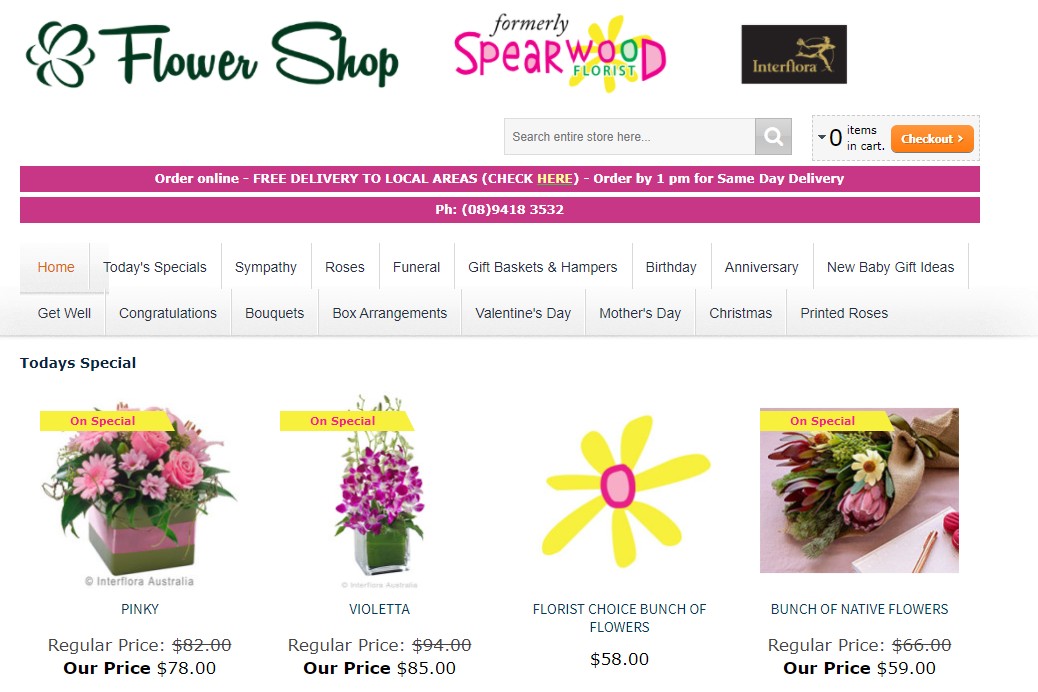 Website: spearwoodflorist.com.au
Spearwood Florist is another great choice on this list which provides less developed bouquets as the previous entry, however they are still high quality but simple designs. Each of the bouquets are made with flowers pciked fresh to ensure that the designs stand out and last for as long as possible.
The prices are very affordable and are some of the best on the market. They allow for a variety of different uses in multiple situations, and you will surely find the best possible bouquet for your unique situation.
3. Flowers For Everyone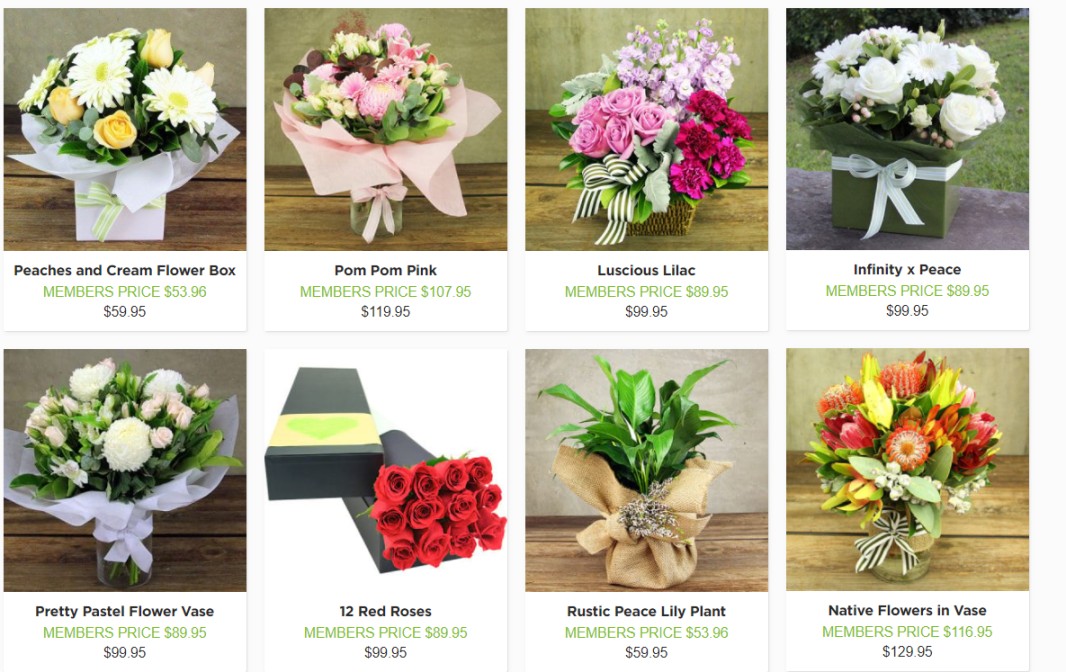 Website: flowersforeveryone.com.au
Flowers For Everyone is a well developed website which has flowers for every occasion including new baby, sympathy, birthdays and even plants! Plants are becoming more and more popular nowadays, and they are in high demand. If you are looking to spice up your room, plants are the way to go. Flowers For Everyone is a well put together store that always provides same day delivery, one of their talking points. A great store for quick and easy deliveries of flowers.
4. Bloomex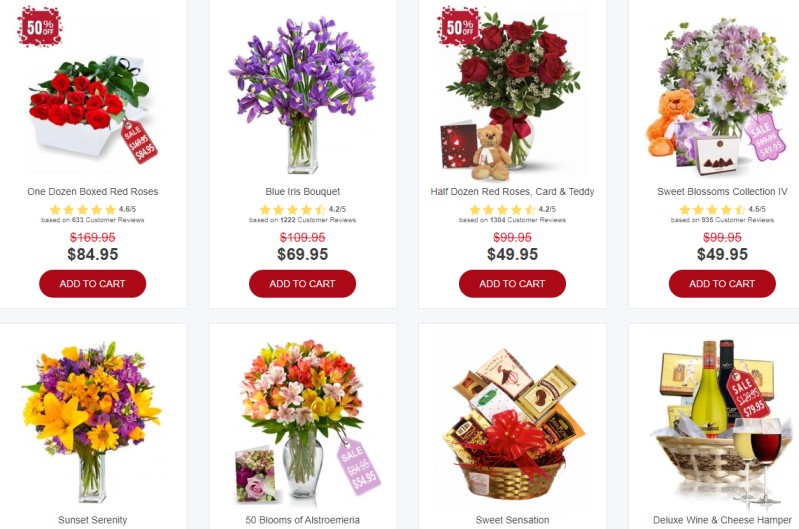 Website: bloomex.com.au
Bloomex is another great flower store which operates in the online market. Their flower bouquets are very affordable, possibly the most affordable on this list. They do not sacrifice quality for price however, and you are getting the best possible products for the price you are paying.
They even have packages that allow you to mix flowers with desserts, to really make a delicious and romantic gift.
5. Fresh Flowers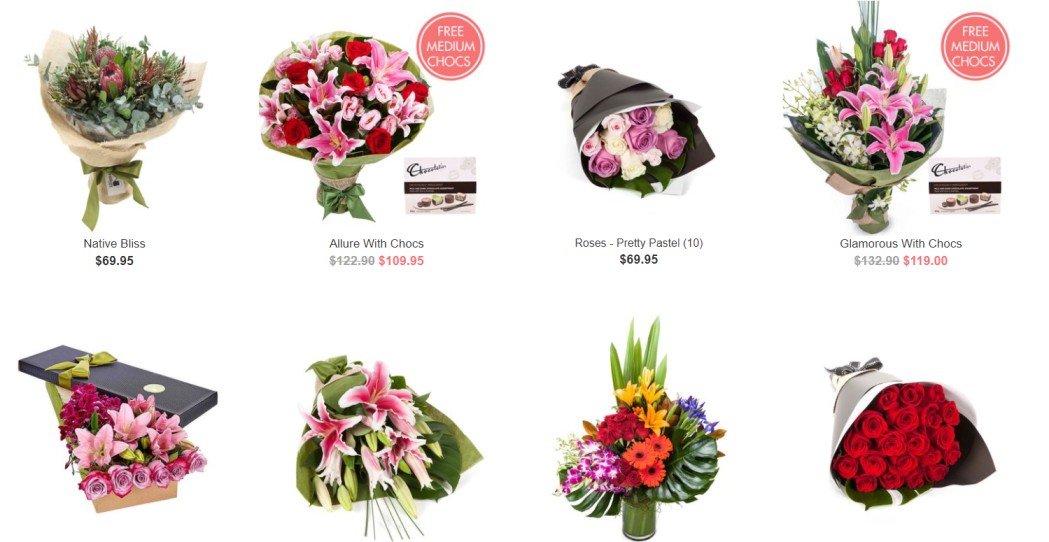 Website: freshflowers.com.au
Fresh Flowers is a top of the line website which offers flowers for some occasions. Their flowers are very professionally developed and are affordable to most people. They combine boxes with beautiful designs and flowers together to create a whole well crafted package which is sure to wow anyone who receives one. From roses and romance to presentations and design, Fresh Flowers does it all.
In summary, these are the 5 best digital stores for buying flowers on the market. Each of these have their strengths and should be researched further before buying into that store. For Australians looking for local flowers for any occasion, these stores will do the best for you.